This is an experimental Android application for scoring bowls matches.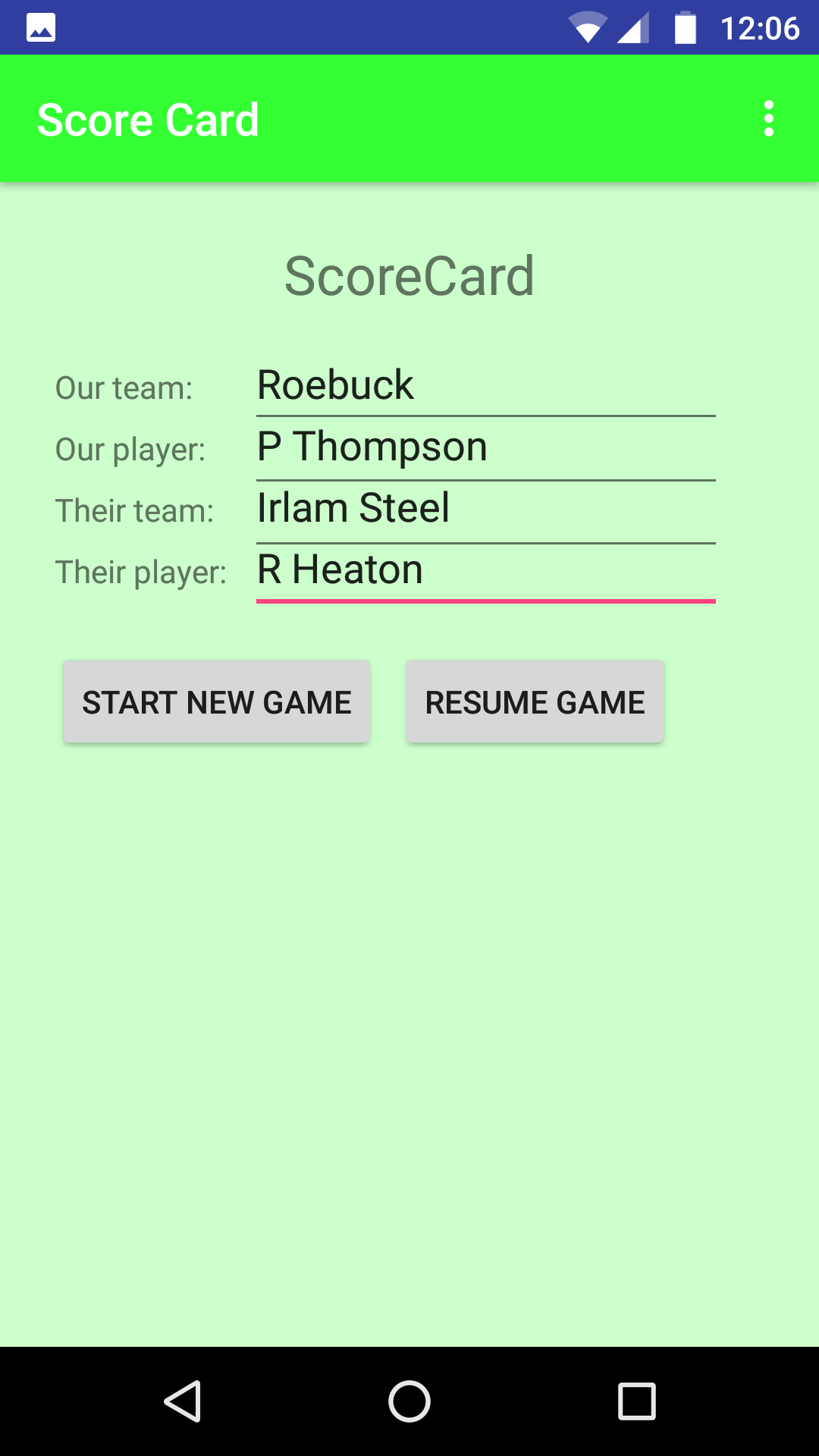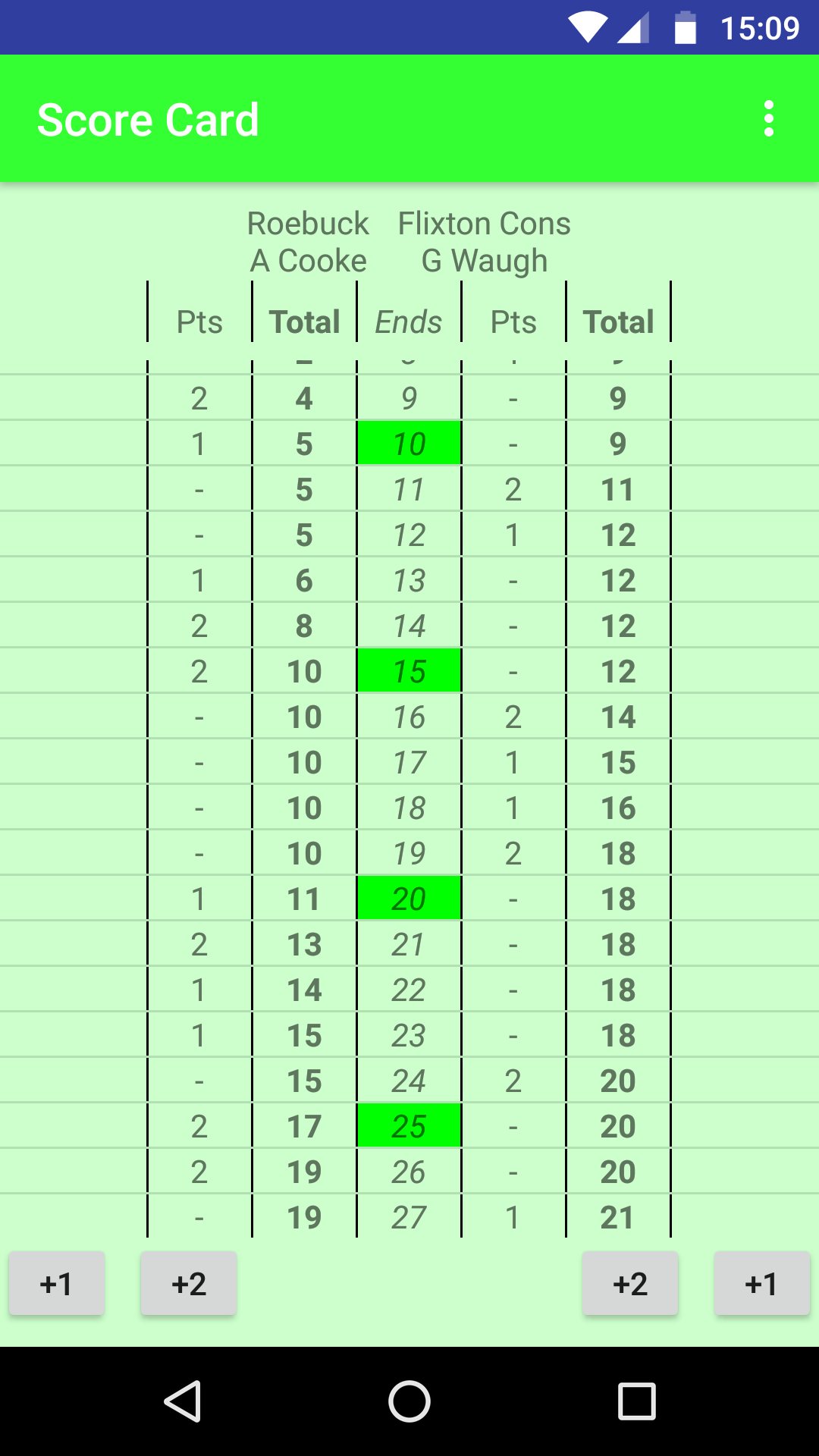 In the starting page, set the names of the teams and/or players. Then either start a new game or resume scoring a current game.
On the scorecard, tap on the +1 and +2 buttons to record a score for either player. In games where more than two chalks can be scored at an end, there is an extra button for three or more chalks.
When a check with the other scorer is due, the end number is marked in red. Tap on the end to indicate that it has been checked - this is shown in green.
If you need to make any amendments, tap and hold on an end. You will get the option to delete the end, modify it, or insert another end above it.
From the start page, tap on the three dots (top right) to get the settings menu: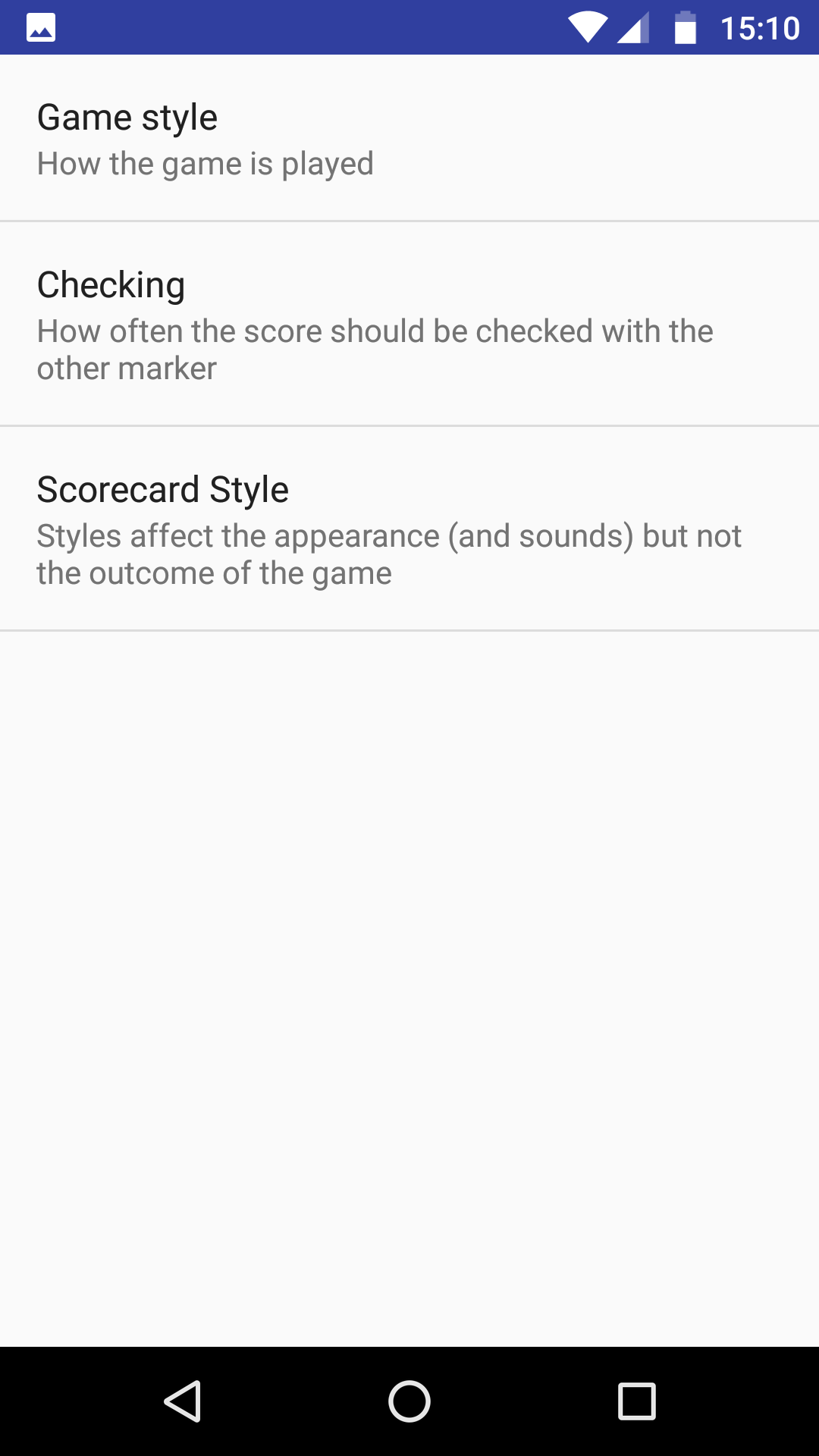 Notably, you can control the style of the socrecard - how a zero score is shown and whether the total is shown for both players or just the winner.
You can install the app from the link below. You will probably have to permit installation from unknown sources. Go to Settings - Security.
Scorecard